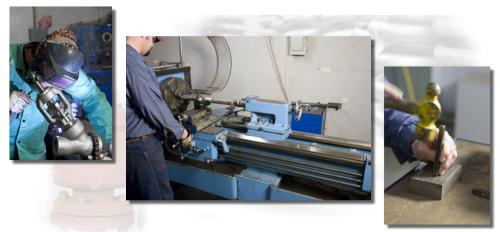 Welcome to Dowco Valve
Dowco Valve Company, a second-generation family owned company, is dedicated to listening to our customers and providing answers to assist in their safety and reliability. All of our services can be done in your plant or our facility, to the procedures of our Quality System, the National Board of Boiler and Pressure Vessel Inspectors, Applicable Codes, and Manufacturers' Procedures.
Dowco Valve, the Total Pressure Management Company-
to whom Quality and Service are not just words -
they are the foundation of our company.
Our Code Certificates are:
NB - "VR" - Pressure Relief Valve Repair
NB - "R" - Boiler & Pressure Vessel Repair/Alterations
ASME - "V" - Assembly of Section 1 Safety Valves
ASME - "UV" - Assembly of Section 8 Pressure Relief Valves
The people who are Dowco Valve are long-term employees with a creed of serving the customer with premium services. Our own 24,000 square foot, pre-cast concrete, fully automatic fire protected building with high capacity test stands, complete machine shop and state of the art welding equipment are designed and built to maximize our capabilities and efficiencies.
Dowco Valve is dedicated to assist in keeping your pressure systems on-line and safe, thereby adding value to your company.